4GPCRnet - International Symposium
SEPTEMBER 26-29, 2022 (Leipzig, Germany)​
4GPCRnet - International Symposium
SEPTEMBER 26-29, 2022 (Leipzig, Germany)​
4GPCRnet meeting bringing together four of the biggest GPCR networks in Europe for a joint meeting in Leipzig.
Four of the biggest European networks on GPCR research (COST Actions Adher'n Rise and ERNEST plus DFG-funded CRC1423 and RU2372) have joined forces to organize an international meeting, which will take place from 26th-29th September 2022 in the beautiful city of Leipzig in Germany.

We aim to connect renowned international experts of the field with early career 'rising stars'. The event will take place in the heart of Leipzig, which offers a colorful mixture of culture and vivid social life.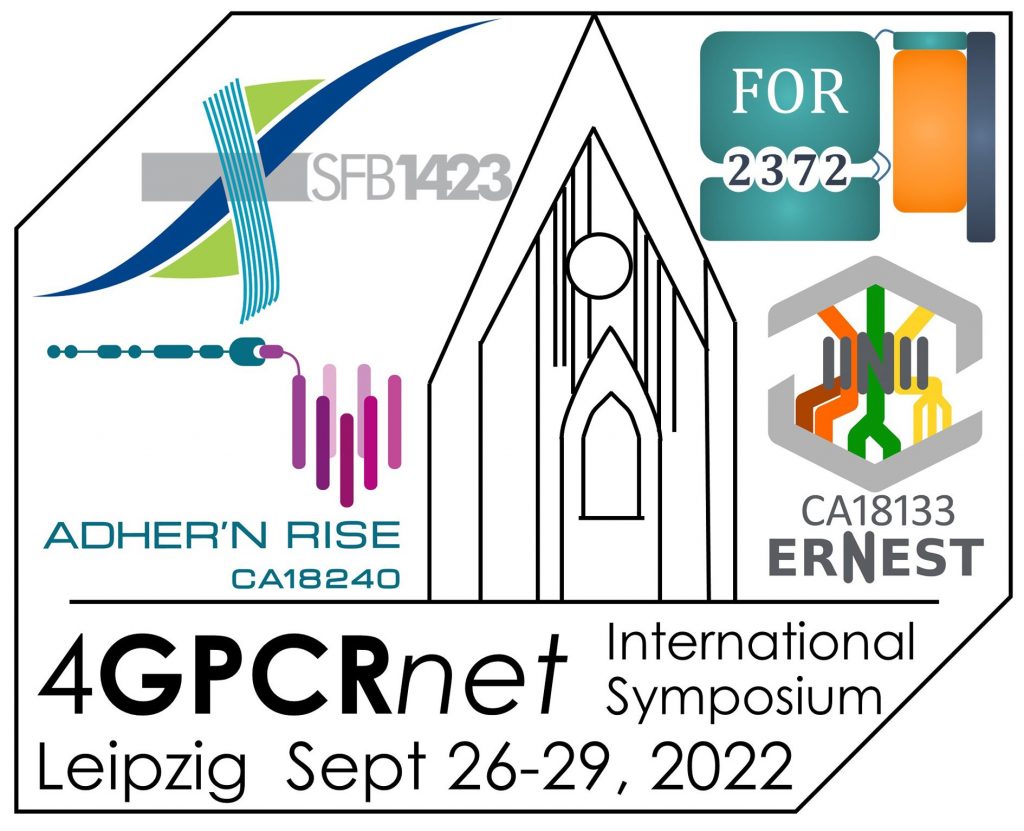 M Madan Babu (St. Jude Children's Research Hospital, USA) >>
Meritxell Canals Buj (The University of Nottingham, UK) >>
Andy Chevigné (Luxembourg Institute of Health, LU) >>
I Sadaf Farooqi (University of Cambridge, UK) >>
Michael Freissmuth (Medical University Wien, A) >>
Heidi Hamm (Vanderbilt University, USA) >>
Adriaan Ijzerman (Leiden University, NE) >> 
Brian Kobilka (Stanford University, USA) >>
Mickey Kosloff (University of Haifa, IL) >>
Josef Lazar (Czech Academy of Sciences, CZ) >>
Kelly R Monk (Oregon Health & Science University, USA) >>
Katarina Nikolić (Belgrade University, RS) >>
Mette Rosenkilde (University of Copenhagen, DK) >>
Bryan L Roth (University of North Carolina, USA) >>
Gunnar Schulte (Karolinska Institutet, SE) >>
Elena Seiradake (University of Oxford, UK) >>
Arun K Shukla (Indian Institute of Technology, IND) >>
Thomas C Südhof (Stanford University, USA) >>
Jin-Peng Sun (Shandong University, CHN) >>
Roger K Sunahara (University of California San Diego, USA) >>
Christopher G Tate (MRC Laboratory of Molecular Biology, UK) >>
Nina Wettschureck (Max Planck Institute for Heart/Lung Research, DE) >>
Denise Wootten (Monash University, AUS) >>
Beili Wu (Chinese Academy of Sciences, CHN) >>
Mark van Zastrow (University of California, USA) >>
…
Annette G. Beck-Sickinger
Leipzig University, Spokesperson of the CRC1423
Andreas Bock
Max Delbrück Center for Molecular Medicine, Grant Holder of CA18133 ERNEST
Evi Kostenis
University of Bonn, Spokesperson of the RU2372
Ines Liebscher
Leipzig University, Grant Holder of CA18240 Adher'n Rise
Simone Prömel
Heinrich-Heine-University Düsseldorf, Chair of CA18240 Adher'n Rise
Martha Sommer
ISAR Bioscience, Chair of CA18133 ERNEST
Molecular structure and dynamics of GPCRs
Modulation of GPCR signal transduction
GPCR signal transduction in physiology and disease
Innovative methods and technologies in GPCR signal transduction research
Computational networks in GPCR signal transduction research
Opening Ceremony
Keynote Lectures by Nobel Prize Awardees' Brian Kobilka und Thomas Südhof
GPCRs on the Spot: Top-class scientists of the GPCR field
GPCR Science Networking: 36 Talks in six Sessions, Round Table discussions during 4 Poster Sessions, Industrial Exhibition
GPCR Executive Committees Meetings: Hearings and Reports of the Bodies of the Consortia
Early Career Investigators Session: GPCR Flash Talks by ECI
GPCRs at Night: Night Tour and Dinner at Zoo Leipzig
We expected over 400 international participants from the field of life sciences:
from experienced, well-known experts to young professional,
from academia to industry!
Sign up for our newsletter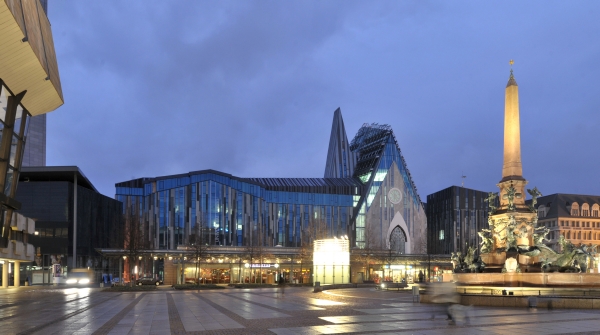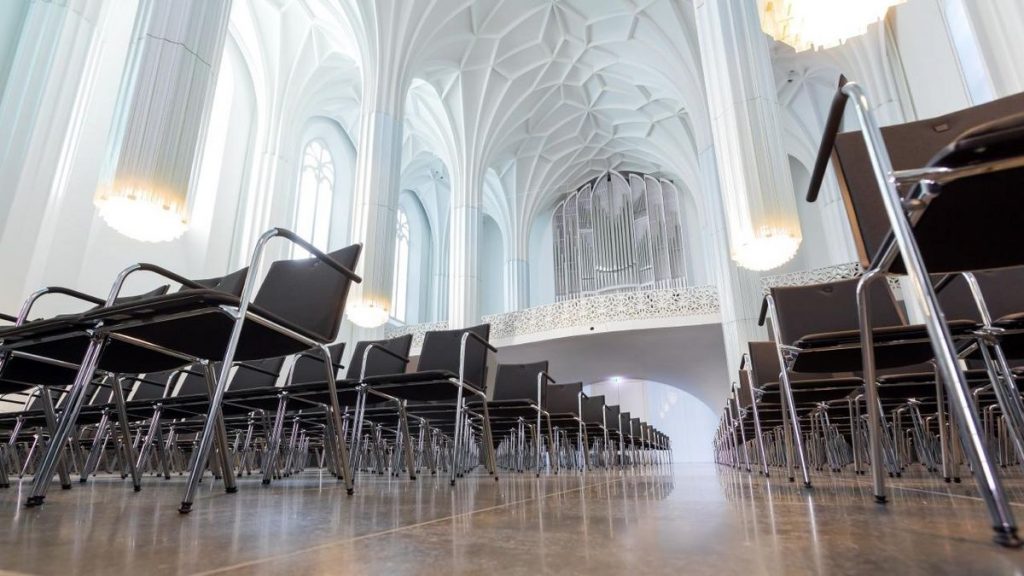 event lab. GmbH
André Störmer
Richard-Lehmann-Str. 12
04275 Leipzig
Germany
4gpcrnet@uni-leipzig.de
+49 341 97 36902
Leipzig University
Campus Augustusplatz
04103 Leipzig, Germany
Leipzig University
Faculty of Life Sciences
Institute of Biochemistry
Brüderstraße 34
04103 Leipzig, Germany


4gpcrnet@uni-leipzig.de
+49 341 97 36902